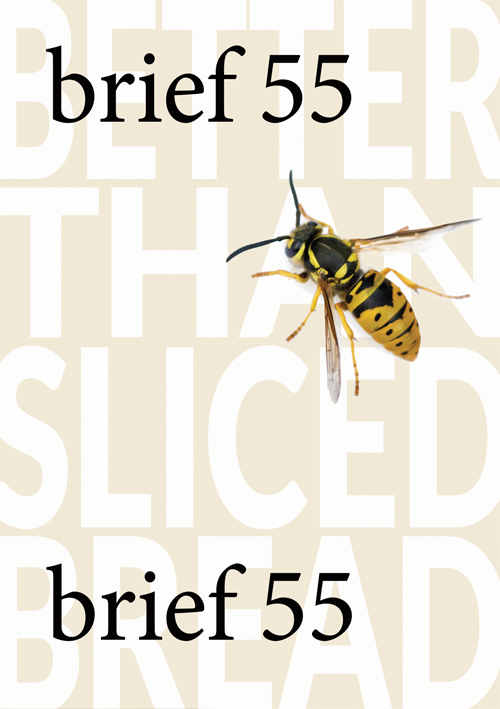 brief 55
Edited by Olivia Macassey. 144pp.
Featuring work by: Ivy Alvarez, Aimee-Jane Anderson-O'Connor, Nick Ascroft, Victor Billot, Iain Britton, Isaac Brodie, Brent Cantwell, Stephanie Christie, Mary Cresswell, Brett Cross, Makyla Curtis, William Direen, John Downie, Doc Drumheller, John Geraets, Michael Giacon, Rata Gordon, Dale Johnson, Robert Kempen, Sid Khanzode, Rosalie Liu, Caoimhe McKeogh, joshua morris, Michael Morrisey, Janet Newman, Piet Nieuwland, Andrew Maximillian Niss, Keith Nunes, Vaughan Rapatahana, Sahanika Ratnayake, Jack Ross, Lisa Samuels, Carin Smeaton, Michael Steven, Fiona Stevens, Richard Taylor, Denys Trussell, Richard von Sturmer, E Wen Wong, Mark Young.
Reviews: Jen Crawford reviews Excerpts from a Natural History by Holly Painter and The Burnt Hotel by Olivia Macassey.
"an isle of amusements, mysteries and wonders…"
A supplement to the current issue is located here.
A supplement to issue 55 is located here.